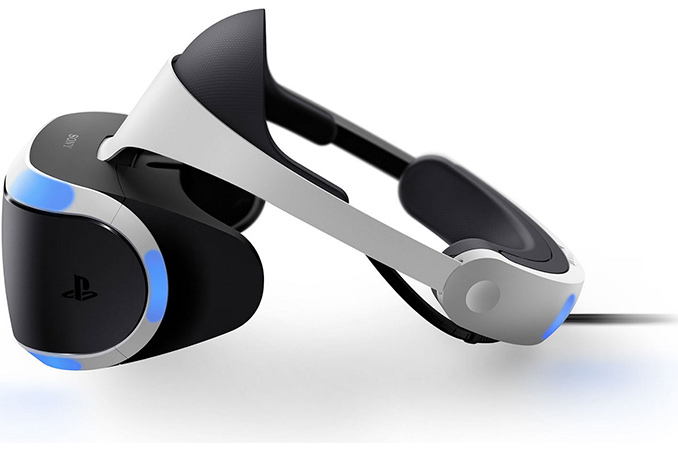 Sony has published the price of its PlayStation VR virtual reality headset and confirmed its final specifications and launch timeframe on Tuesday. The company intends to start selling the unit in October for $399, which is slightly later than expected. While the product will be considerably more affordable than competing headsets from Oculus VR and HTC - though the sticker price does not include the required camera - its technical specs are somewhat behind its rivals.
Specifications of VR Headsets
Sony PlayStation VR
HTC Vive
Oculus Rift
Display
5.7" OLED
2x OLED
2x OLED
Resolution
1920x1080
960x1080 per eye
2160x1200
1080x1200 per eye
2160x1200
1080x1200 per eye
Refresh Rate
90 Hz, 120 Hz
90 Hz
90 Hz
Sensors
three-axis gyroscope, three-axis accelerometer
over 70 sensors
MEMS gyroscope, accelerometer
6 degrees of freedom tracking
3-axis rotational tracking
3-axis positional tracking
Position Tracking
PlayStation Camera
Laser Vive Base Stations
Constellation system based on infrared sensors
The Sony PlayStation VR head-mounted display (HMD) (CUH-ZVR1-series) features a 5.7" OLED display with 1920x1080 (960x1080 per eye) resolution, 90 Hz – 120 Hz refresh rate and approximately 100° field of view. The PS VR HMD is equipped with six-axis motion sensing system (three-axis gyroscope, three-axis accelerometer) as well as stereo headphones. Right now, Sony does not reveal many details about its VR headset, so, we do not know a lot of peculiarities of the HMD, such as display or motion to photon latencies. Nonetheless, based on what we do know about Sony's VR headset, we can say that it uses a lot of custom-made components, which are optimized for virtual reality. Every PlayStation VR will come with a special processor unit, which will plug to the PlayStation 4 game console. Sony's VR headset will connect to the processor unit using an HDMI cable, a PS4'AUX cable, as well as a stereo mini-jack.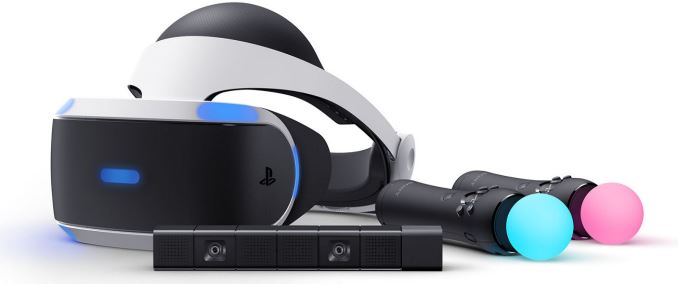 Sony does not disclose what is inside the processor unit, but it claims that it does 3D audio processing as well as enables multi-display capabilities. In particular, the processor unit can enable cinematic mode, which lets users watch content or play games (including currently available PS4 titles) on a large virtual 225" screen. In addition, the processor unit can show what happens in virtual worlds on TV screens (in mirroring mode) as well as show different content on TV and VR screens (in separate mode). The processor comes in at a relatively light 365 grams, so while Sony isn't disclosing much about the internals, it's unlikely to contain much in the way of high-powered hardware; perhaps a semi-custom processor of some kind. The processor unit will use three HDMI ports, a USB port and an AUX cable to connect to a TV, a PS4 and a PS VR.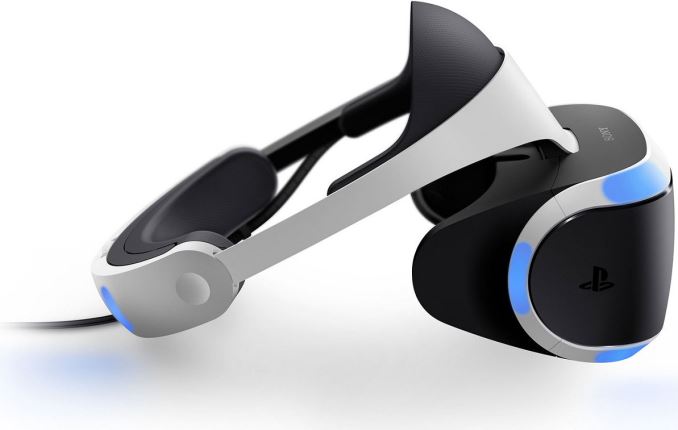 Each PlayStation VR headset will be bundled with the PlayRoom VR set of games by Sony Computer Entertainment Worldwide Studios. The PlayRoom VR suit will include six online virtual reality games.
Sony claims that 230 game developers and publishers are working on 160 various PS VR software titles and 50 of them will be available already this year. Sony claims that such games as Eagle Flight, EVE: Valkyrie, Headmaster, Rez Infinite, Wayward Sky, RIGS: Mechanized Combat League, Tumble VR and Until Dawn: Rush of Blood may hit the market already in 2016.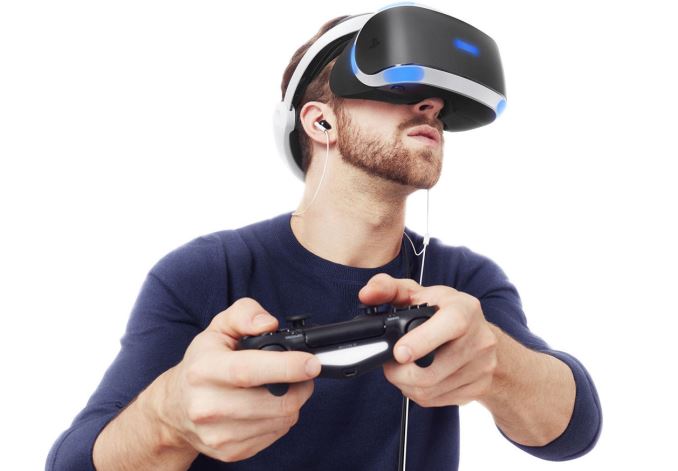 While the price of Sony's PlayStation VR is not low and its bundle does not include the PlayStation Camera (around $50) needed to track the headset's position as well as the PlayStation Move hand-tracking controllers (approximately $50 per unit), which are expected to be required for many games, it looks like Sony's PlayStation 4 virtual reality platform will cost gamers less than competing PC-based VR platforms (albeit, at the cost of lower resolution). In order to try VR games on PS4, gamers will need to invest $399 in the PlayStation VR, $110 in the camera and controllers and $349 in the PlayStation 4 (around $859 in total, assuming they don't have a PS4 and the aforementioned hardware). By contrast, Oculus Rift and HTC Vive headsets will cost $599 and $799, respectively, and will require a relatively powerful PC that typically starts at $949. It remains to be seen how the lower MSRP of Sony's virtual reality platform will affect its popularity among gamers, and whether Sony can wring any further economies of scale out of production. Nonetheless, lower price will be Sony's trump in its competition against Oculus VR and HTC.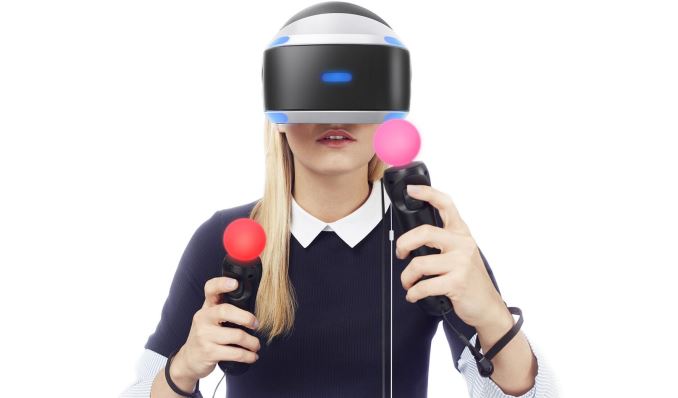 Sony will begin to roll-out its PlayStation VR from October 2016 in Japan, North America, Europe and Asia, where it will cost ¥44,980, $399, €399 and £349. The company said that it decided to delay the release of its PS VR from the first half of the year to October in order to ensure that it can make enough hardware units. Another reason to delay the product could be readiness of VR games. Sony needs to ensure that their quality is high and performance is solid, which is why it needed to buy some additional time for developers.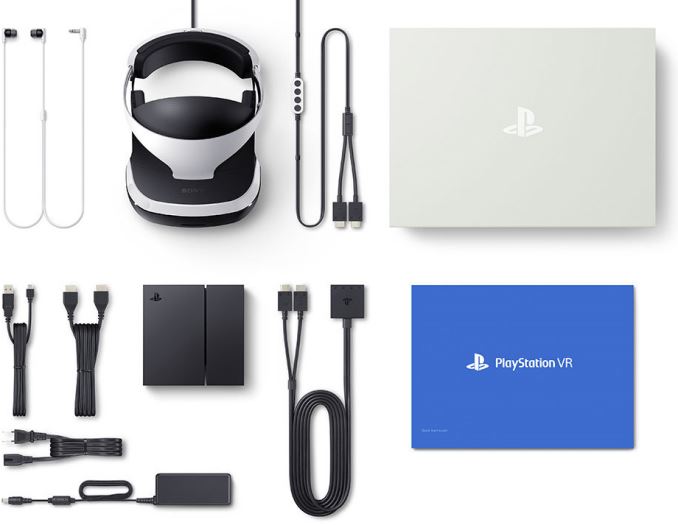 Source: Sony