That's Not My Bag
Brian and Vivek talked about their CES equipment, and I thought I'd chime in as well—except I don't really have anything worth discussing other than my laptop. My Nikon D3100 DSLR with a kit lens and a dumbphone (with a slider keypad) aren't even worth this sentence, so we'll just move on. No, the only really exciting piece of kit that I have for Las Vegas this year is ASUS' new UX51V "not-an-Ultrabook", which is basically an Ultrabook but with a standard voltage quad-core processor. Take last year's Ivy Bridge N56VM prototype, upgrade the dGPU to a GT 650M, switch to the 35W quad-core i7-3612QM, and then make it all thinner and give it an aluminum chassis and you've got the UX51V. The UX51VZ is...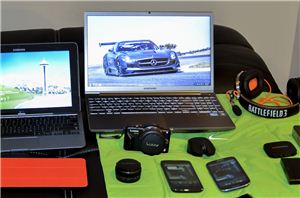 After seeing Brian's post on the gear he brought to CES, I decided to write my own. Forewarning: his kit is far more intense than mine. After two years...
5
by Vivek Gowri on 1/7/2013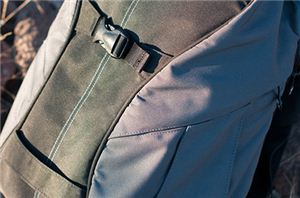 A reader queried me on Twitter about what I brought to CES this year, specifically what bag I use to cart tons of mobile devices, cameras, and a notebook...
17
by Brian Klug on 1/6/2013