SBC
Arm Holdings has acquired a minority stake in Raspberry Pi Ltd, reinforcing a partnership that began in 2008. This strategic investment is designed to support development of Raspberry Pi's low-cost low-power Arm-based platforms aimed at edge computing and IoT applications, leveraging Raspberry Pi's ability to deliver affordable, high-performance computing globally.; "Arm and Raspberry Pi share a vision to make computing accessible for all, by lowering barriers to innovation so that anyone, anywhere can learn, experience and create new IoT solutions," said Paul Williamson, SVP and GM, Internet of Things Line of Business, Arm. Raspberry Pi's single-board-computers (SBCs) for students, enthusiasts, and commercial edge and IoT developers have historically been based exclusively on system-on-chips featuring Arm cores. This is a big deal for Arm as Raspberry Pi...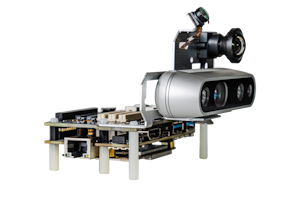 Today Qualcomm is announcing an update to its robotics platform, upgrading the aging RB3 with a Snapdragon 845-based SoC with the new RB5 platform which is based on a...
3
by Andrei Frumusanu on 6/17/2020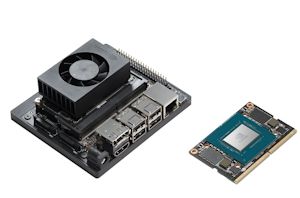 Today Nvidia is expanding its offerings of single-board computers in the Jetson family of developer kits, introducing the new Jetson Xavier NX Developer Kit. The Xavier NX actually isn't new...
8
by Andrei Frumusanu on 5/14/2020