PNY
PNY Technologies is well known in the computing industry for its NVIDIA-based graphics cards, but the company also participates in the DRAM and flash-based storage products markets. In the latter, PNY markets a range of USB flash drives, SD cards, and portable SSDs under variations of the 'Elite' tag. The company launched two new portable SSDs earlier this year - the Pro Elite V2 USB 3.2 Gen 2 and the EliteX-PRO USB 3.2 Gen 2x2. Both products are based on Phison's native USB flash drive (UFD) controllers. Read on to find out what Phison and PNY can deliver in a palm-sized form factor, and how PNY attempts to differentiate these units from the other PSSDs in the market.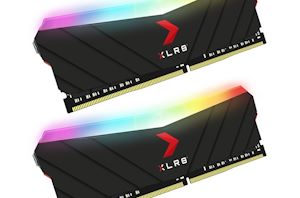 Perhaps more widely known for its array of NVIDIA based graphics cards, American based company PNY has announced its latest product, the XLR8 Gaming Epic-X RGB DDR4 memory. Built...
27
by Gavin Bonshor on 7/14/2020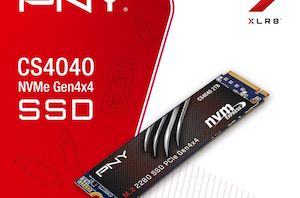 Since many high-end SSDs these days are bottlenecked by a PCIe 3.0 x4 interface, next-generation drives featuring a PCIe 4.0 x4 connector were among the highlights of this year's...
21
by Anton Shilov on 6/10/2019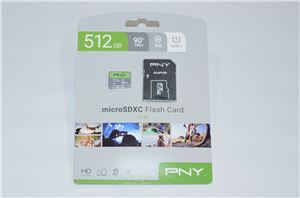 High-capacity microSDXC cards have started to appear in the market, thanks to the advent of 3D NAND. In August 2017, the 400GB SanDisk Ultra microSDXC UHS-I card was introduced...
14
by Ganesh T S on 9/18/2018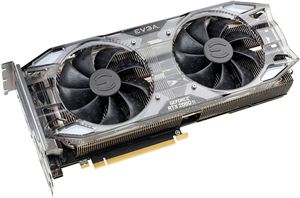 Following NVIDIA's announcement of its latest GeForce RTX 20-series GPUs on Monday, its board partners also introduced their custom-built offerings based on the new processors. As is usually the...
48
by Anton Shilov on 8/23/2018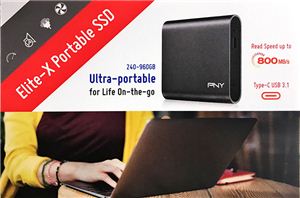 PNY demonstrated its new external SSD at Computex earlier this month. The new Elite-X Portable SSD uses a USB 3.1 Gen 2 interface and a USB Type-C connector, thus...
22
by Anton Shilov on 6/26/2018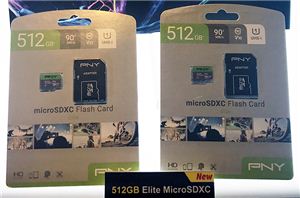 At least three well-known suppliers of NAND flash-based products — ADATA, PNY, and Team Group — are gearing up to start selling their 512 GB microSDXC cards next month...
10
by Anton Shilov on 6/7/2018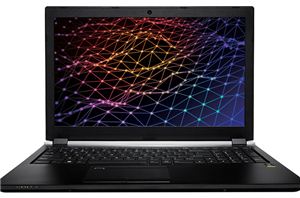 PNY recently started to ship its previously announced mobile workstations. The new PREVAILPRO machines are among the first portable workstations to use NVIDIA's Max-Q design for Quadro GPUs to...
8
by Anton Shilov on 11/15/2017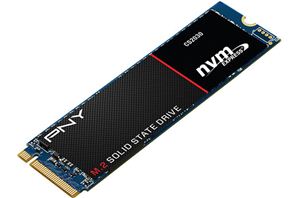 PNY has introduced its new CS2030 lineup of higher-end SSDs designed for desktops and laptops with M.2-2280 slots. The new drives are based on Phison's PS5007-E7 controller for PCIe...
2
by Anton Shilov on 12/30/2016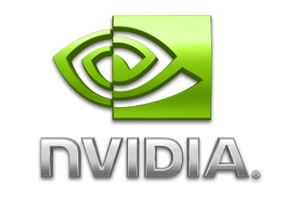 The NVIDIA GeForce GTX 1060 is here to contend for mainstream space. Alongside the NVIDIA-only Founders Edition card, we will see a large number of cards released from other...
55
by Daniel Williams on 7/21/2016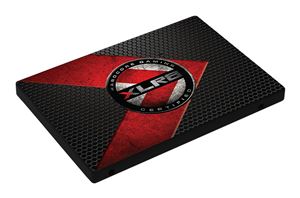 PNY's latest consumer SSDs incorporate Toshiba 15nm NAND and are based on the Phison S10 controller. The TLC-based PNY CS1211 and MLC-based PNY CS2211 offer the rare opportunity of...
44
by Billy Tallis on 4/15/2016