Chiplets
Alongside AMD's widely expected client product announcements this evening for desktop CPUs, mobile CPUs, and mobile GPUs, AMD's CEO Dr. Lisa Su also had a surprise up her sleeve for the large crowd gathered for her prime CES keynote: a sneak peak at MI300, AMD's next-generation data center APU that is currently under development. With silicon literally in hand, the quick teaser laid out the basic specifications of the part, along with reiterating AMD's intentions of taking leadership in the HPC market. First unveiled by AMD during their 2022 Financial Analyst Day back in June of 2022, MI300 is AMD's first shot at building a true data center/HPC-class APU, combining the best of AMD's CPU and GPU technologies. As was laid out at the time...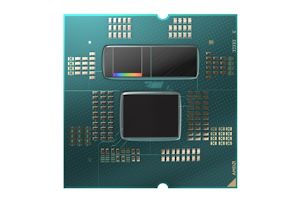 During Computex 22, AMD showcased its updated CPU roadmap going through 2024, which yielded some exciting propositions to the desktop processor market. One of those products highlighted was a...
48
by Gavin Bonshor on 1/4/2023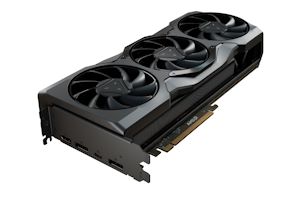 With AMD's first-wave of Zen 4 CPUs now in the books with the Ryzen 7000 series, the consumer arm of AMD is now shifting its attention over to its...
197
by Ryan Smith on 11/3/2022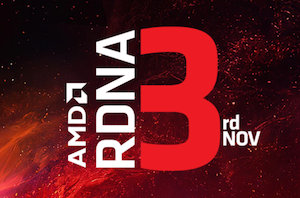 Following hot on the heels of AMD's major CPU launch of the year – the Zen 4 architecture and Ryzen 7000 family – today AMD will be giving their...
16
by Ryan Smith & Gavin Bonshor on 11/3/2022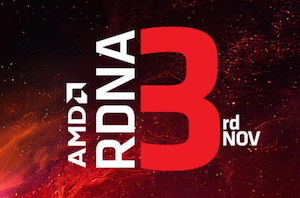 Following on the heels of AMD's CPU-centric event back in August, AMD today has sent out a press release announcing that they will be holding a similar event in...
18
by Ryan Smith on 10/20/2022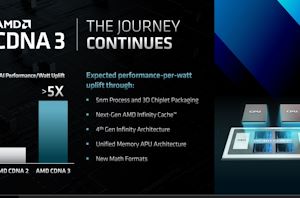 Alongside their Zen CPU architecture and RDNA client GPU architecture updates, AMD this afternoon is also updating their roadmap for their CDNA server GPU architecture and related Instinct products...
16
by Ryan Smith on 6/9/2022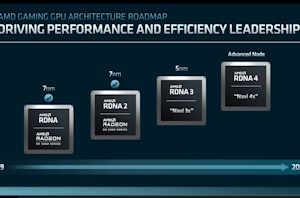 Among the slew of announcements from AMD today around their 2022 Financial Analyst Day, the company offering an update to their client GPU (RDNA) roadmap. Like the company's Zen...
21
by Ryan Smith on 6/9/2022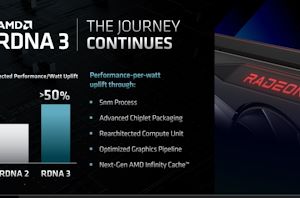 Continuing our coverage of AMD's 2022 Financial Analyst day, we have the matter of AMD's forthcoming RDNA 3 GPU architecture and the Navi 3X GPUs that will be built...
11
by Ryan Smith on 6/9/2022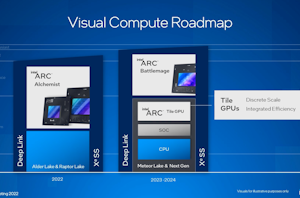 Continuing with this morning's spate of Intel news coming from Intel's annual Investor meeting, we also have some new information on Intel's forthcoming Meteor Lake processors, courtesy of this...
20
by Ryan Smith on 2/17/2022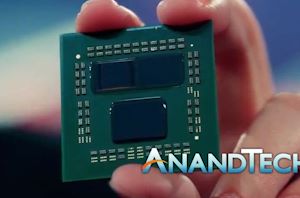 When it was announced that AMD was set to give a presentation at Hot Chips on its newest Zen 3 microarchitecture, I was expecting the usual fare when a...
116
by Dr. Ian Cutress on 9/7/2021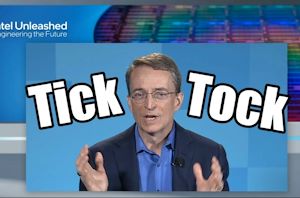 As part of today's announcements, during Intel's Q&A session after the prepared remarks, CEO Pat Gelsinger explained how Intel is going to revive its fortunes when it comes to...
110
by Dr. Ian Cutress on 3/23/2021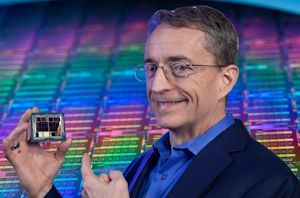 The new CEO of Intel, Pat Gelsinger, has today outlined his vision for Intel over the coming years. During an online presentation entitled 'Intel Unleashed: Engineering The Future', Pat...
159
by Dr. Ian Cutress on 3/23/2021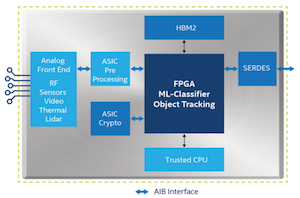 Intel this week became a member of CHIPS Alliance, an industry consortium that is working to accelerate the development of open source SoCs (and SiPs) for various applications. As...
17
by Anton Shilov on 1/24/2020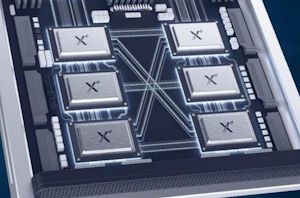 Today is Intel's pre-SC19 HPC Devcon event, and with Raja Koduri on stage, the company has given a small glimpse into its high-performance compute accelerator strategy for 2021. Intel...
16
by Dr. Ian Cutress on 11/17/2019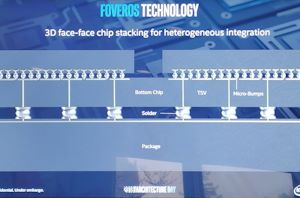 While Intel works on getting its main manufacturing process technology on track, it is spending just as much time and effort in researching and developing the rest of the...
117
by Dr. Ian Cutress on 4/17/2019