Portable Notebook: ASUS K42J

We'll start by horning in on a little bit of Vivek's territory: choosing a portable powerhouse. ASUS actually has a healthy history of producing 14-inch notebooks with performance characteristics that frankly shame their larger kin. Yours truly has owned two of these beasts (an A8Jm and an X83) and can attest to their quality and performance. Midrange graphics in a 14-inch machine? Yes please.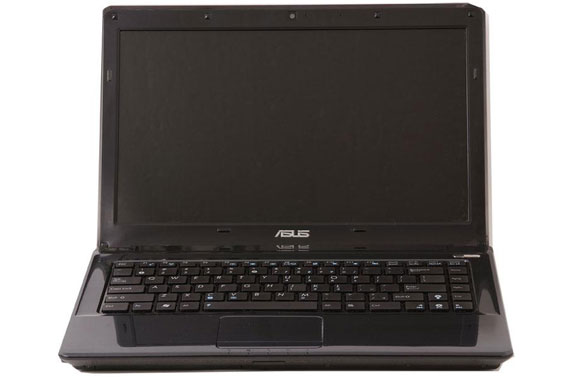 Our pick for the most portable performance machine goes to the ASUS K42JV-X1, available at Newegg for the princely sum of $949. This tiny terror comes equipped with an Intel Core i5-450M running at a nominal 2.4 GHz clock speed on both cores (2.66GHz with Turbo), 4GB of DDR3 RAM, a 500GB 7200RPM hard drive, and a GeForce GT 335M with 1GB of DDR3 video memory. The GT 335M is equivalent to the desktop GeForce GT 240, but with a reduced shader count (72 instead of 96) and the lowered clocks that are par for the course for mobile graphics.
While we don't have hands on experience with this particular model, its predecessors have been traditionally reliable and popular machines that have offered middling battery life but outstanding overall performance. The low resolution screen (1366x768) and lack of ExpressCard or FireWire make the K42 a tough sell for multimedia work, but for raw performance and portability it's a very tough nut to crack.
Portable Runners Up: ASUS UL80Vt and Alienware M11x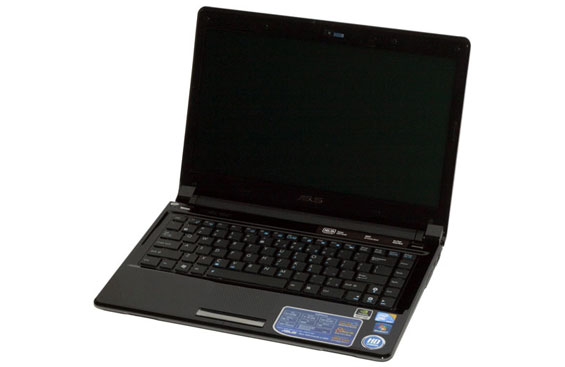 The K42 may use more full-bodied, luscious mainstream processors, but if you demand greater portability you'll be looking toward notebooks utilizing Intel's CULV platform. In that instance, the 14-inch UL80Vt line certainly fits the bill. It's last generation in every sense, using a Core 2 Duo and switchable GeForce G 210M instead of a modern Core 2010 chip and Optimus-enabled NVIDIA hardware, but it's reviewed well and you can pick it up for $700 these days. The UL50Vf was essentially the same system but with a 15.6" chassis and Optimus, but the 14" model was far more interesting. Odds are ASUS has a refresh of this notebook on the way, so it may not hurt to hold out and see what shakes loose. Other alternatives from ASUS include the UL30Jc—it's a 13.3" unit that packs a much more potent CPU, though the GPU isn't at the same level as the K42.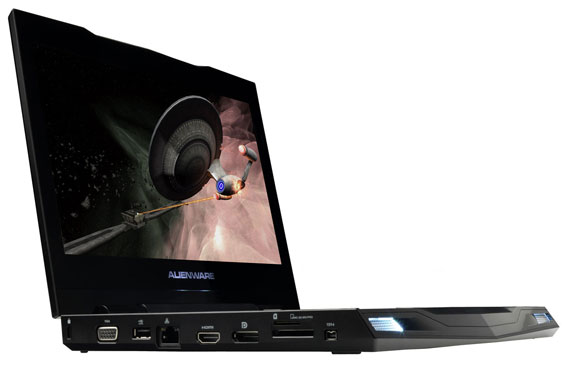 If you want to go simultaneously smaller and bigger, the Alienware M11x is universally beloved even by reviewers that ordinarily hate gaudy Alienware machines (such as yours truly.) With the M11x, Alienware produced something no one else had: an authentic gaming netbook. This one horns in on Vivek's territory, too, but if you're of the belief that more of less is more and are willing to take the hit to processor power, the M11x makes a convincing case as an alternative to the very similarly equipped K42. The original M11x used switchable graphics with an overclocked Core 2 SU7300, similar to the UL80Vt; an updated model with Arrandale ULV and Optimus is now available on Alienware's site—we're still waiting for our review model, but there's no reason the new unit shouldn't surpass the original in every important metric.
Frankly, we'd like to see more Optimus laptops with reasonable GPUs (like the K42Jv above—why doesn't it have Optimus?), but most of those will fall into the ultraportable category so we'll save further discussion for next week. The U30Jc had all the goods but still needs more than a 310M if you want gaming performance. The M11x refresh looks to be the most potent Optimus laptop out there right now, which is why we had to make room for it even if this isn't the ultraportable guide.