Hot Test Results (~45°C Ambient)
As happens with every typical PSU, the efficiency of the FSP Hydro G Pro takes a hit when the ambient temperature rises significantly. The drop is an average of 0.6% across the nominal load range, which is reasonable for a well-designed PSU of this class. There is very little change on the efficiency drop when the PSU is heavily loaded, suggesting that the components are handling the high temperatures without any significant thermal stress.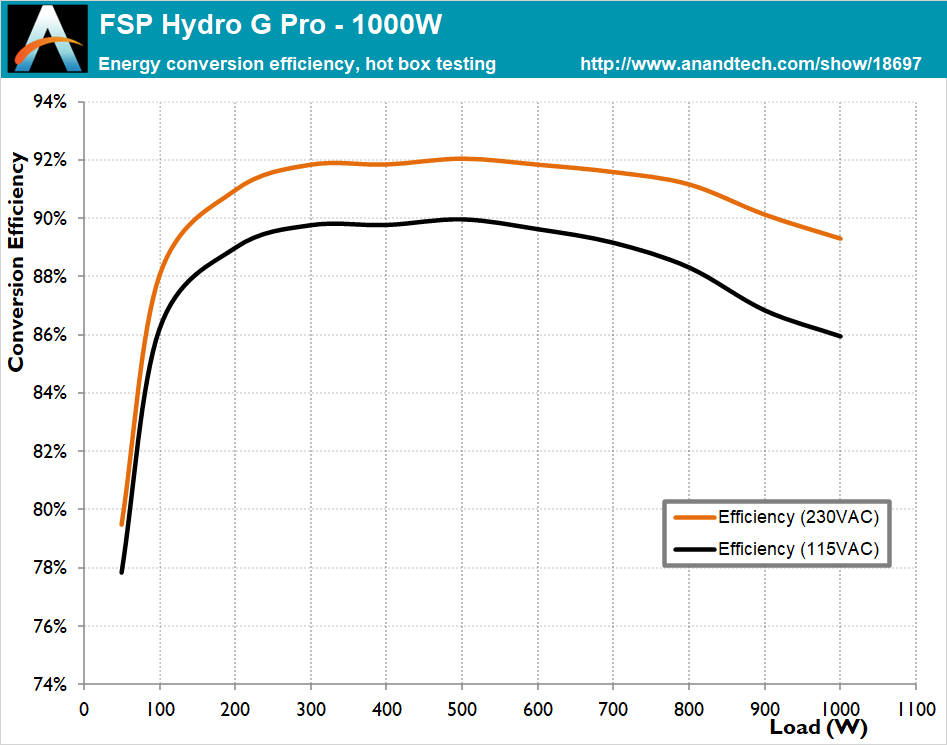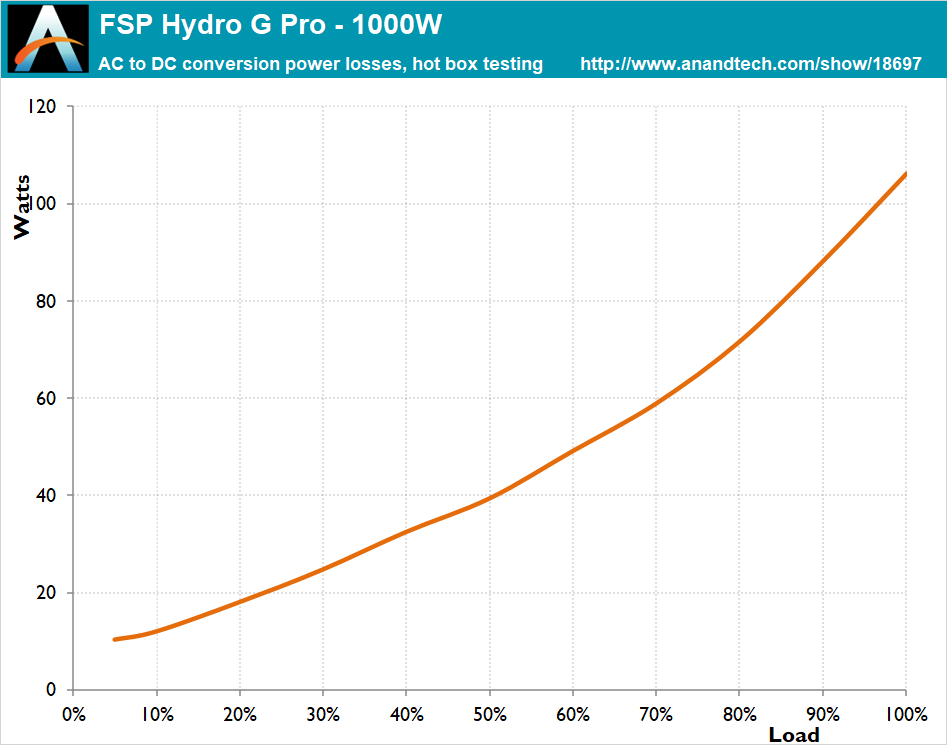 The high ambient temperature duly results in high internal temperatures. Regardless, the component temperatures are relatively low when taking into account the efficiency and power capacity of the PSU. The Hydro G Pro is one of the few units that seem to have a significantly more efficient secondary side - the heatsink used for the two primary side transistors is substantial and does a fair job but the secondary side still runs cooler.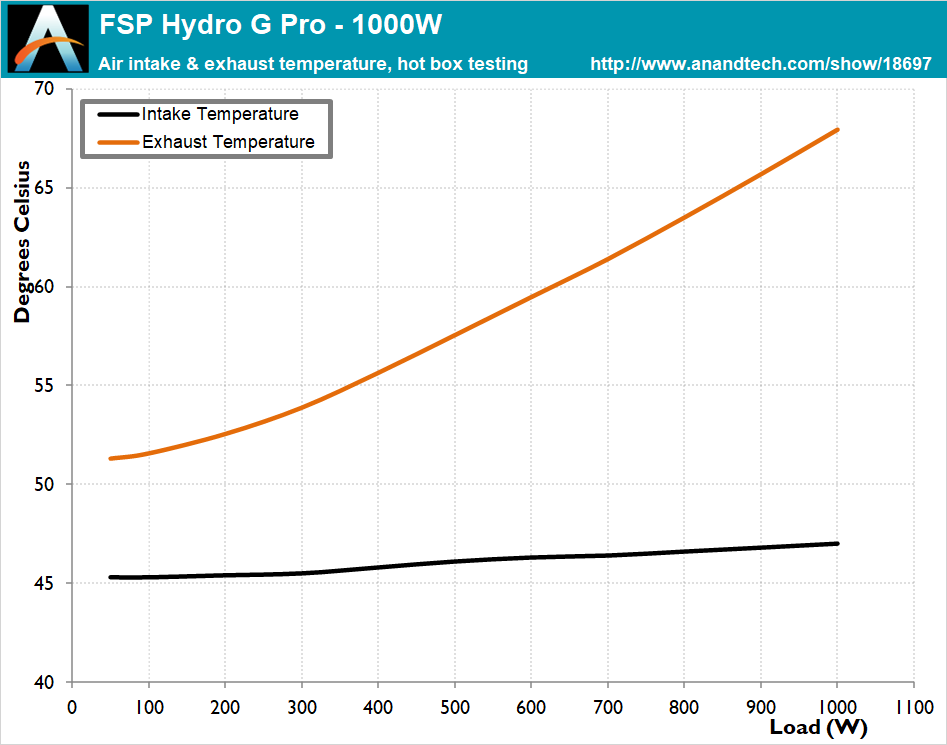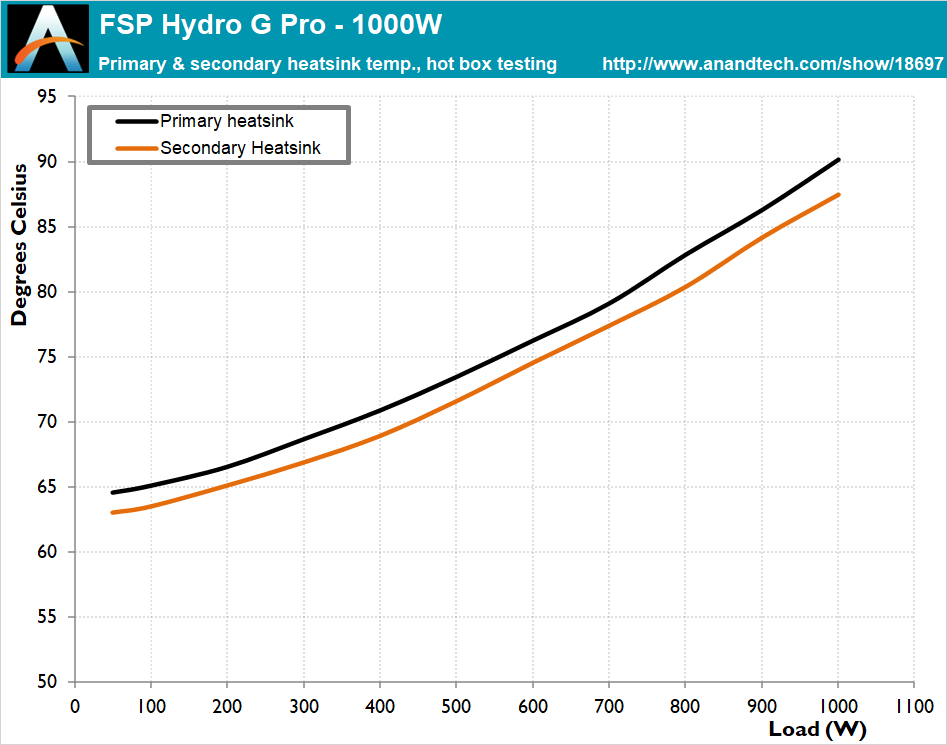 When the FSP Hydro G Pro operates inside an adverse environment, the cooling fan initially is fairly quiet and comfortable but only with a load of up to 300 Watts. After that point, the speed of the fan keeps increasing and even reaches its maximum speed of 2800 RPM significantly before the load is at 1000 Watts. The noise levels are very high by the time the load is at 500 Watts, and reach the practically intolerable level of 58.1 dB(A) at its peak.