Visiting the Lian Li booth is always interesting. Last year we saw the TU-200 mini-ITX case aimed at taking a gaming machine with you on the move. This year, we get trains.
The PC-CK101 is a limited run product which looks like a train but will fit inside a mini-ITX motherboard with a couple of SSDs and appropriate power. On the case are a couple of USB 3.0 ports, and there is even room for a slim optical drive behind the cow catcher. The model on display was accompanied with a version of the case that had been outfitted with an engine and had fully moving parts along a track.
Also on the Lian Li booth we were introduced to the PC-D8000. A double width and tall case designed to fit HTPX motherboards as well as twenty-six 3.5 inch hard drives (6 of them in hotswappable bays).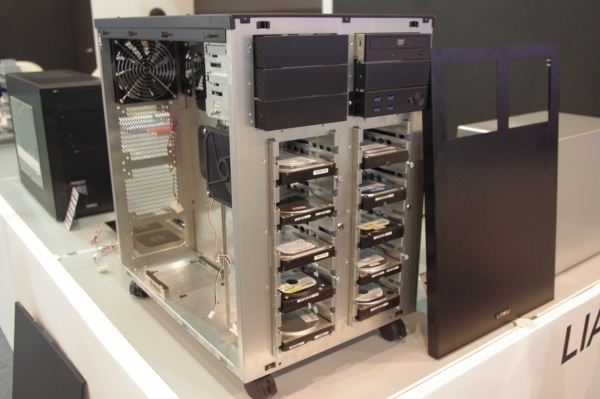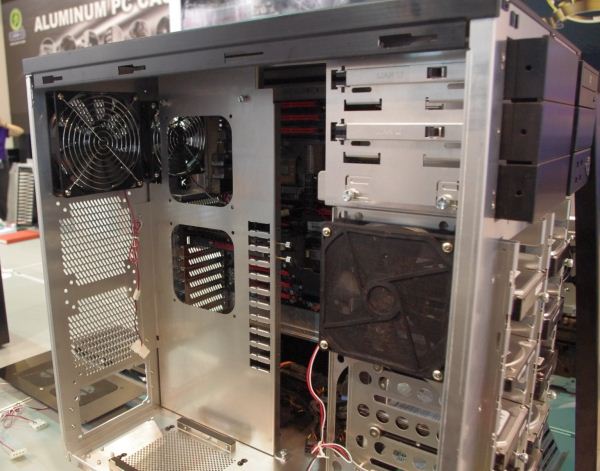 This case looks like it would be great for organising a 4 dual radiator water cooling setup (the top has panels which can be switched with a dual 120mm fan slots), with plenty of space for organisation. Or, as I suggested, a modder may adjust the case to fit two motherboards and two systems – one system for low powered usage (word processing, email, internet), and a second system for gaming.
Also on display was the PC-V650, a mATX version of the PC-Q09B, and the PC-V750WX, a normal height E-ATX case. LianLi also showed me the PC-X2000FN, a very tall case which is only slightly wider than a motherboard, with space above and below for hard drives.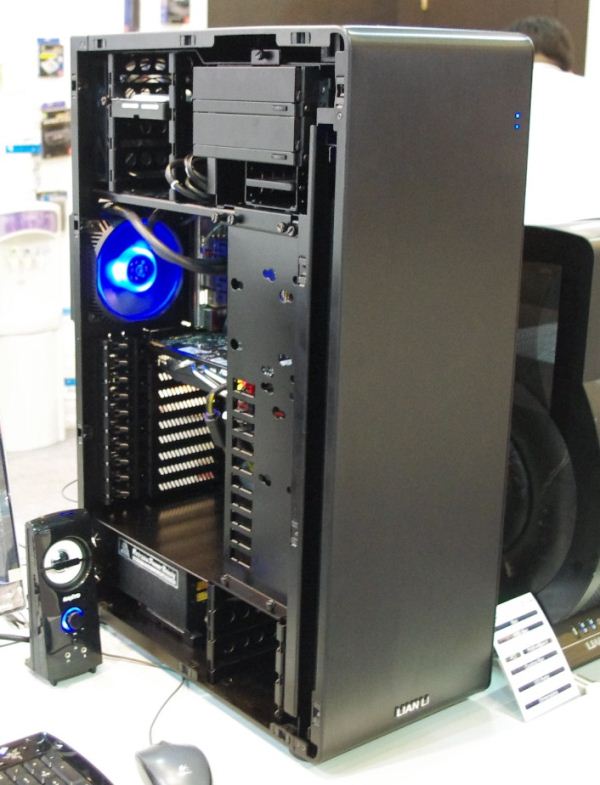 Mini-ITX cases are also the order of the day, with LianLi having their vertical power supplied PC-Q02 and PC-Q03.