When you spend time reviewing mobile computers, you need to address the question of what sort of laptop/mobile device you are reviewing. Simply stated, there is no one-size-fits-all solution for laptops/netbooks/notebooks (or MIDs/cell phones/PDAs/etc.) Instead, most devices have a target audience. If you happen to be among the target audience for a particular device, you'll probably appreciate what it offers a lot more than someone with different wants/needs.
Take the netbook. Frankly, anyone looking for a laptop that can do everything they need is almost bound to be severely disappointed by what current netbooks offer. Yes, they're small, light, and generally deliver great battery life. They are also slow — painfully slow. If you have used any reasonable computer built in the past four years, a netbook will typically be half as fast (or less). You definitely shouldn't plan on doing anything computationally intensive. That limitation precludes gaming, video encoding, 3D rendering, and often HD video decoding. It's still possible to do some of those tasks, but the overall experience is frequently far from ideal.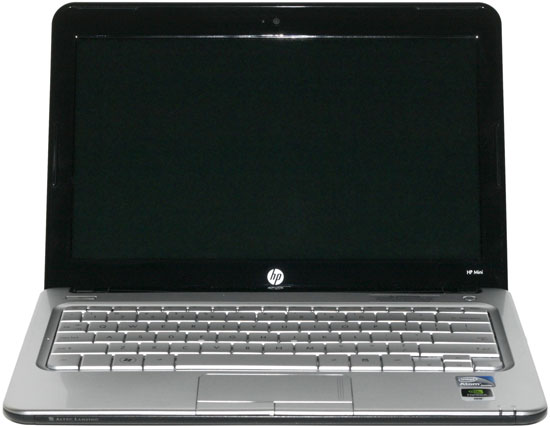 NVIDIA's ION attempts to mix things up in the netbook market by introducing much faster integrated graphics. ION is essentially GeForce 9400M for Intel Atom processors. In the case of the HP Mini 311 we received, it uses ION LE, the difference being that the LE version doesn't support DirectX 10. While gaming is now more feasible than other netbooks using GMA 950 graphics, the Intel Atom processor is slow enough that a huge number of games are still unplayable, so losing DirectX 10 support isn't a huge issue. If you feel otherwise, there are other netbooks (i.e. the Lenovo S12 and Samsung N510) that include the full ION with DX10.
Gaming performance doesn't appear to be a huge concern on any Intel Atom netbook right now, but the video playback acceleration is definitely a benefit for a lot of users. A single-core Atom N270 is generally able to handle 720p x264 decoding (using CoreAVC), but CPU utilization is well above 50%. With more demanding video files (1080p for example), Atom will need help. If it were just x264 videos, the case for ION netbooks might only be moderately interesting, but with the recent release of the Flash 10.1 Beta we finally have GPU accelerated video playback for Flash videos. If you're a frequent YouTube or Hulu user, the case for ION just became a lot more compelling.
Besides gaming, graphics, and video decoding, ION also supports NVIDIA's CUDA technologies. NVIDIA is big on touting the benefits of CUDA, with a few notable applications that leverage the technology to provide improved performance on tasks such as video transcoding. We'll take a look at a few of those applications as well to see if the argument for CUDA applications is compelling.